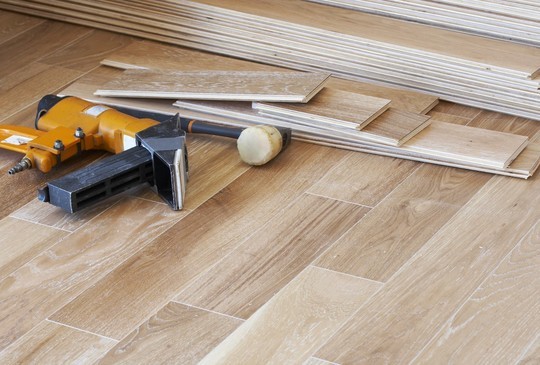 Preparing For Installation
Hardwood flooring is more than just flooring. It's an investment that adds beauty and value to your home for many years to come. So, why not trust professionals with your hardwood installation? Our experts have the skills and the knowledge to get the job done right, and we'll ensure a beautiful installation that exceeds your expectations.
Before Installation Day
When it comes to a successful and efficient hardwood installation, preparation is essential. You'll first need to remove all the furniture from the room or rooms. A professional moving and storage company can be incredibly useful at this point, especially for large or heavy items. You should also take down photos or other wall hangings which can be damaged accidentally during the installation of your hardwood flooring.
You'll then need to address your old flooring. Contact us for more information on flooring removal and disposal. Once the room is ready, we'll make sure your subfloor is flat and smooth. Hardwood flooring requires a flat, clean surface for a proper installation.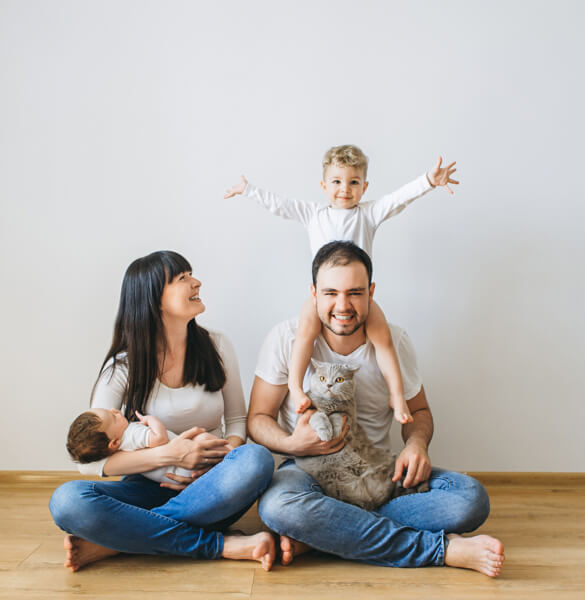 During & After Installation Day
A member of your household who is at least 18 or older should be available to greet the installation crew and show them to the work area. For everyone's safety, keep children and pets away from the work area until the job is done. Feel free to ask your lead installer any questions you might have about the finished product. You may also be instructed to stay off of your flooring for a set amount of time to allow any stain or varnish to properly cure. If this is the case, our team will inform you.