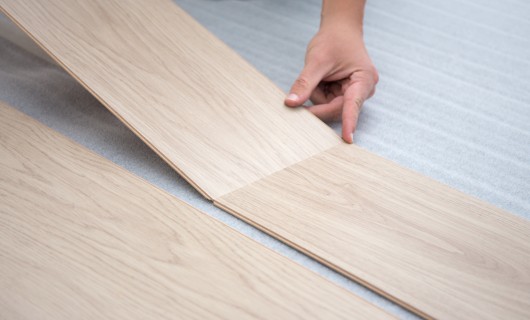 Preparing For Installation
While vinyl installation is simple enough for most DIYers to handle, we still recommend trusting professional installers with the job. Our flooring specialists at Rockford Floor Covering are efficient and experienced when it comes to vinyl installation. Read on to learn more about the process!
Before Installation Day
Before installation day, you'll need to prepare your room. While you should consult with your Rockford Floor Covering flooring specialist for full instructions, there are steps you can take to help the process go smoothly.
First, all the furniture must be moved out of the room. If you have heavy items or things that require special care, it's a good idea to hire professional movers and storage experts. 
Next, you'll need to address your flooring. While vinyl can be installed easily over pre-existing floor coverings, you'll still need to make sure your subfloor is smooth, flat, and ready for new vinyl. We can help you address this.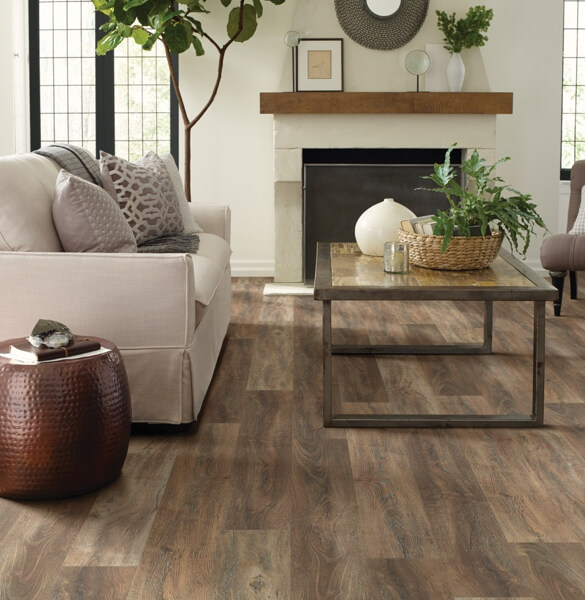 During & After Installation
Depending on the type of vinyl you have selected for installation, the process will vary in duration. The two types of installation methods for vinyl are self-stick or glue-down. The self-stick vinyl is easier to install since the adhesive backing is already on the tiles or planks. The glue-down type will require some more work.
After installation, you'll need to make sure your room has good ventilation. You can help ensure good air flow by opening up windows, turning on fans and taking other steps to air the room out for about 48 to 72 hours. Then, it's up to you to care for and maintain your new vinyl floor.